Stepparent Adoption Process –
Palm Beach County, Florida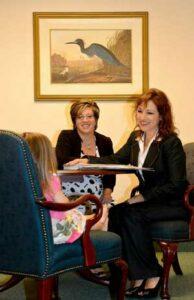 The Law Offices of Marie Calla Quartell, P.A. can assist you in the stepparent adoption process.  When a biological parent is in agreement with a stepparent adoption the process of stepparent adoption goes very smoothly.
The process involves obtaining consent of the biological parent, and then filing a petition with the clerk of court.  Once that has been done correctly, the matter can be set for hearing in front of a judge who will enter the Order authorizing the adoption to occur.
At that point, the child's birth certificate can be changed, if the client desires this change.