Our Law Firm is committed to providing you with top notch legal support with Marital and Family Law issues.
The legal team of The Law Offices of Marie Calla Quartell, P.A. approach every client with a focus on integrity, advocacy, and understanding. We fight for justice!
Our legal team has a well-deserved reputation of excellence in providing smart, sensible, and cost-effective legal and business solutions for our clients. We offer high-quality legal work and exceptional, personal client service.
We serve a wide range of clientele, and every client relationship is valued greatly. Each engagement benefits from the depth and breadth of our expertise. We are at the forefront of ever-changing laws and work closely with our clients in dedicated teams that are fully committed to exceeding client expectations.
We are proud that so many of our clients have repeatedly turned to us for counsel and representation, and we work hard to earn their loyalty every day.
We're dedicated to achieving the best outcome for every client. With us on your side, you're sure to come out on top.
Aggressive and Effective Representation
Payment Plans Available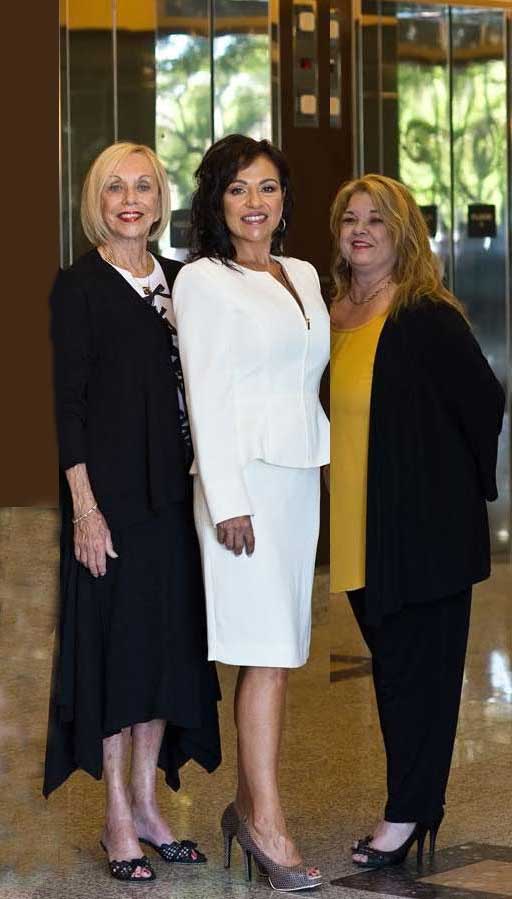 Attorney Marie Calla Quartell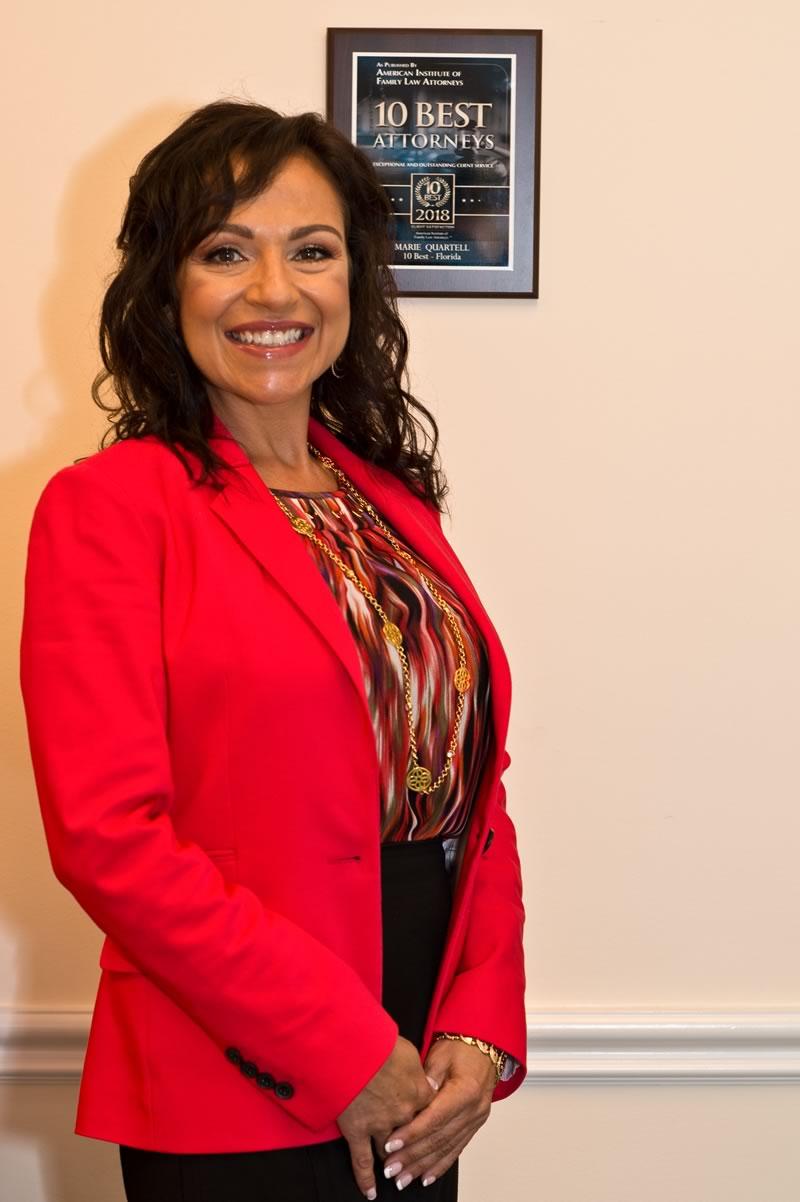 I began my career as a public defender.  In this capacity I was able to help many people who otherwise would have no help.  Even though I did not make the money I could have made at a larger firm, the defense of the rights of the indigent and the defense of the Constitutional right to counsel when your rights are being taken away was a passion.  I did hundreds of trials and was given an award by the honorable Judge Paul Moyle (now retired) for outstanding service as a public defender.  After many years of being unable to pay my student loan from The University of Miami, I realized it was time to strike out on my own.
I began private practice in February of 2013, practicing exclusively in the area of Family Law. I built my firm from the ground up and now have an associate, 2 paralegals, a bookkeeper and a filing person.  I treat my staff with the utmost respect.  I give them the same respect as I would give a Judge. I only do family law, because this area involves every area of the law. It is impossible to be competent in this area and practice in other areas.  Each year I attend the substantial CLE in order to keep my knowledge of the case law up to date.
This area is such a passion for me because I have the ability to help many people to settle their case and learn to effectively co-parent amicably.  As a mother, my passion is for the children.  I also have great passion for minimizing attorney's fees.  I have been able to shut down others who don't share this belief by setting all cases for trial as soon as the rules permit.  As a consequence, I have done numerous trials.
My prior substantial trial experience has allowed me to perform in trial competently and effectively. Sometimes, when a party is unreasonable one is left with no choice but to proceed to trial. My staff is my backbone and, as a team, we are effective and properly presenting evidence and my knowledge of the law and evidentiary rules also allows us to try cases in a cost-effective manner.
Being bound by the rules of ethics, the goal is to settle to minimize fees and, more importantly, the detrimental effects that litigious cases has on the children.
In every case, the children are my biggest concern.
Shavonne M. Pierre
Paralegal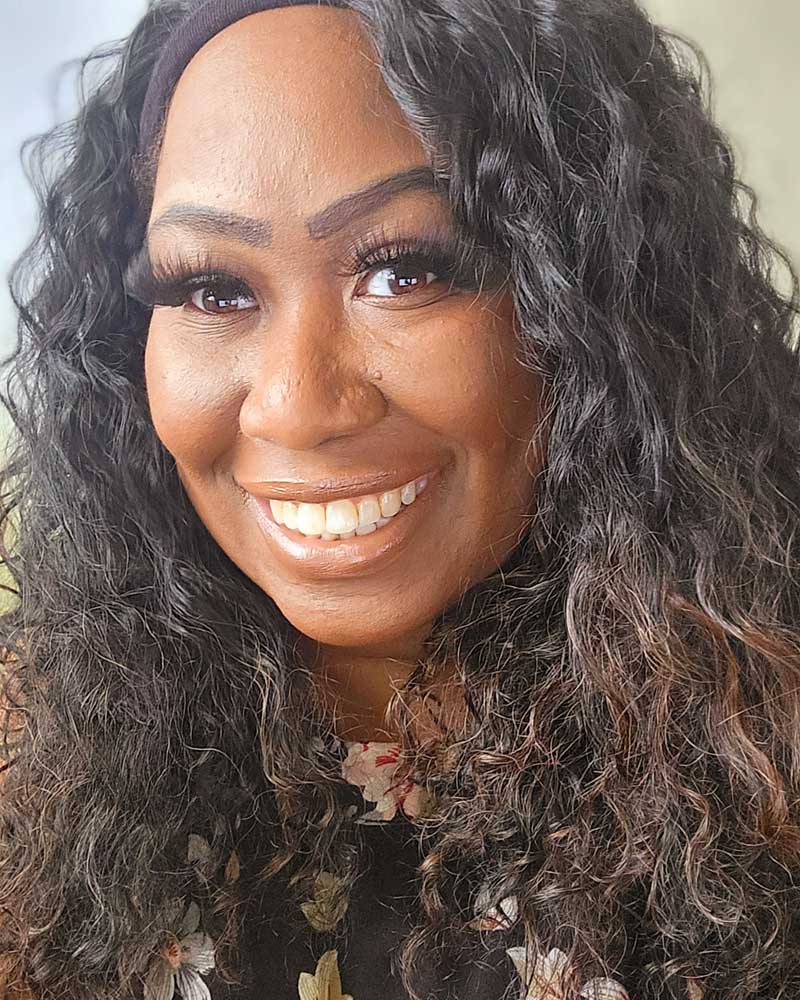 Shavonne M. Pierre is a new member of the Law Offices of Marie Calla Quartell, P.A. She is a graduate of South University where she studied and received her Bachelor's Degree in Legal Studies. She has over 22 years of experience in the legal field working for several prestigious firms in the Palm Beach County area. Her previous work experience has been in Insurance Defense, Civil Litigation, Securities & Arbitration, Commercial Litigation, Worker's Compensation, Family Law, and Personal Injury. Shavonne has 4 children and 2 grandchildren which are her main focus as well as her continuing budding legal career.
Tammy Singleton
Paralegal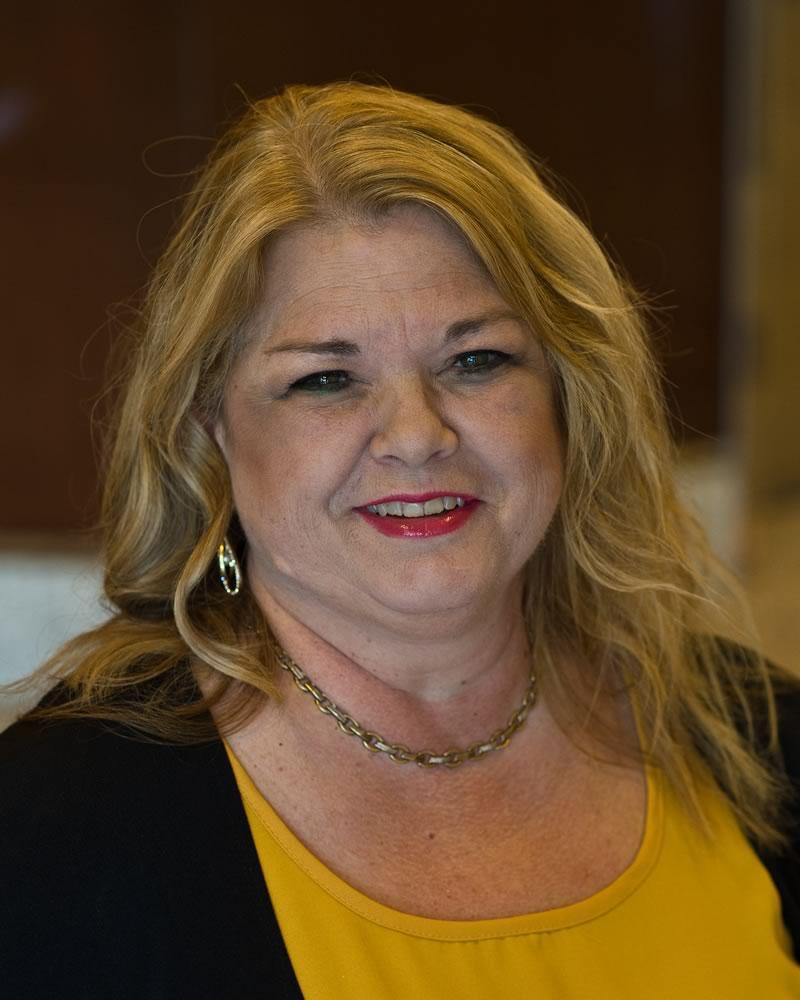 Tammy joined The Law Offices of Marie Calla Quartell, P.A. in June of 2014.  She has worked in the legal profession since 1986 in various fields but focused mainly on family law.
Tammy likes to spend her free time with her family and attend her children's activities and sporting events.